Bed Bug Extermination Services
Don't Let Bed Bugs Give You a Rough Time
Bed bugs feed on you and your family, sucking your blood and causing itchy bumps and swelling on your skin. Don't let your family live with bed bugs. Let Eagle Pest kill the invasion!
Signs of Bed Bug Infestation
Small blood smears on sheets

Small brown spots on bedding and mattress ( fecal spots ) 

Itchy bites or blotchy whelps in clusters or in a line on your body

Bites appearing overnight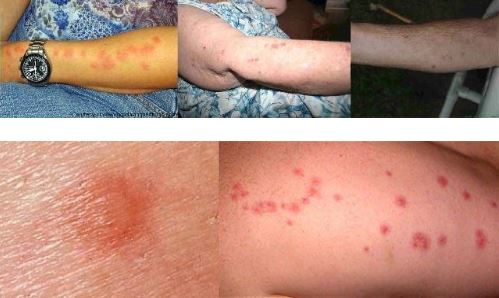 How Do We Eliminate Bed Bugs?
It is important to destroy the bed bugs before they start multiplying. We use liquid, steam, and dust treatments to effectively kill bed bugs and prevent further multiplication and infestation. Call us today for more information on treatments and pricing; our services are always affordably priced.
870-307-0582 for a FREE estimate.
We also offer emergency services!
"I have known Waymon Long for many years and find him to be an excellent businessman. He has been in the pest control business for over 15 years, and his partner, Bill Armer, has been in this type of business for 20 years.
The Eagle Pest Management Services is a customer of First Community Bank with all of their business being handled satisfactorily."